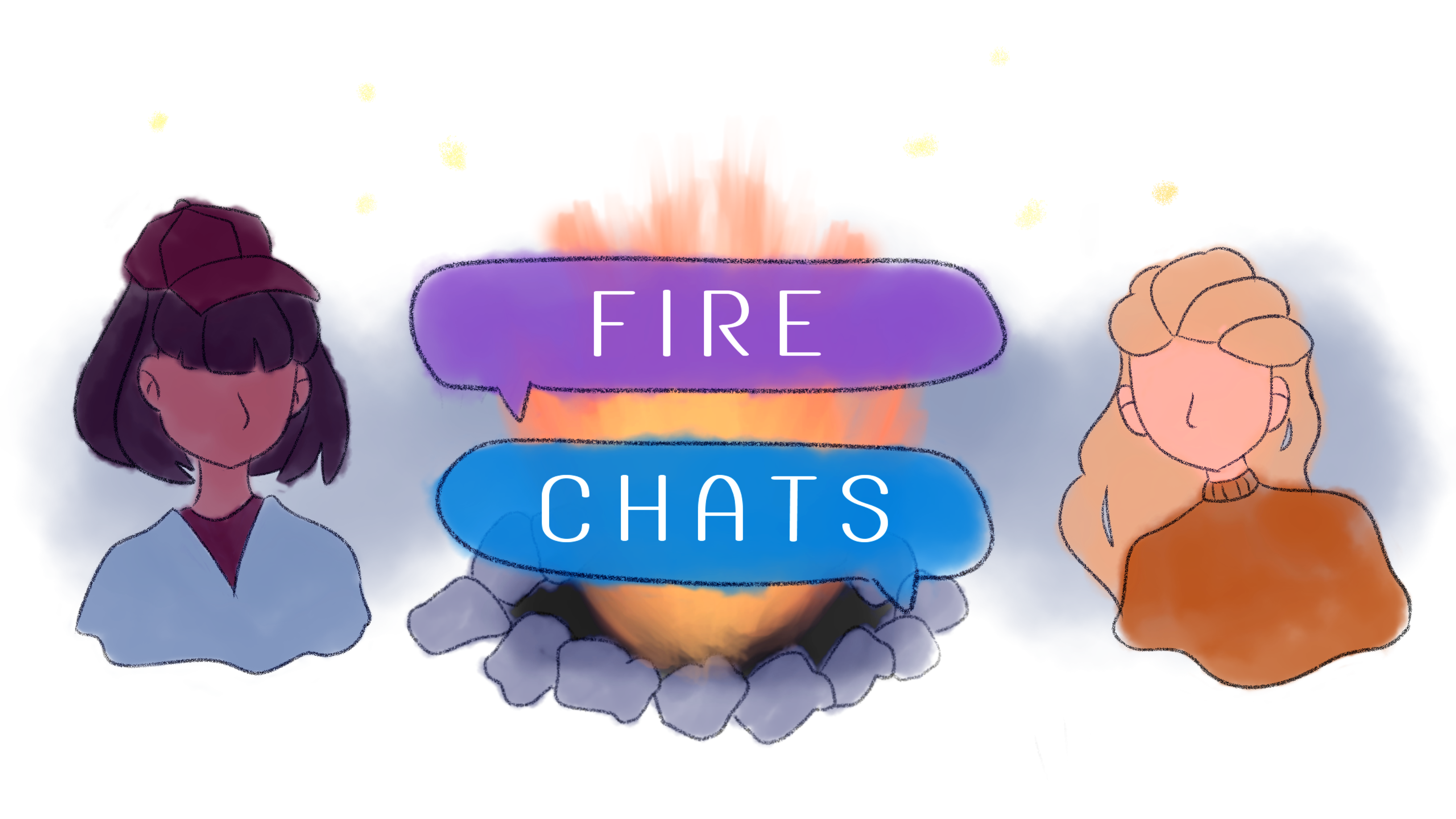 Fire Chats
Comments
Log in with itch.io to leave a comment.
Thank you for the really sweet comment!! I have definitely been considering making a small horror game with a friend this summer. So if we do get the time to make it I hope you'll get to play it :D
i wanna see you try making a horror game :D
hi there! i really liked this game you put together! i liked the art and the way it wasn't done in a typical visual novel style. playing as the magic 8 ball was fun. your characters were also likeable and distinct from each other, which is good when there's no sprite to indicate who's talking.
maybe you should try posting it on the lemma soft forums to get some more people to give it a go!
Hello!! Thank you so much for your comment it made my heart melt <3. I really appreciate you taking the time to give me feedback it means a lot to me. Also thank you so much for the advice! I never even thought about posting my game to a forum before so I'm glad you recommended it to me. I hope you have a great day!
hello, i wanted to play this on my windows pc, but the following error message pops when i try to launch fire chats.exe: "Fire Chats.exe - System Error / The code execution cannot proceed because UnityPlayer.dll was not found. Reinstalling the program may fix this problem."
Thank you so much for addressing this issue with me!! I really appreciate it because I'm still new to learning how to create games and I apologize for this error. For some reason the game still doesn't work without these files when I've tried to reinstall it. So for now I uploaded the game as a zip folder with all of the files that it needs. I'm still going to look into this issue to see if I can condense it all into one application, but in the zip folder it should hopefully be playable! Thanks again for letting me know : )
the new build works, thank you! i really like the art style of the game - it's very soft and soothing.
Thank you so much for playing!! I'm so glad to hear that you found the art style soothing :)